Article: How to find the right clothing fit?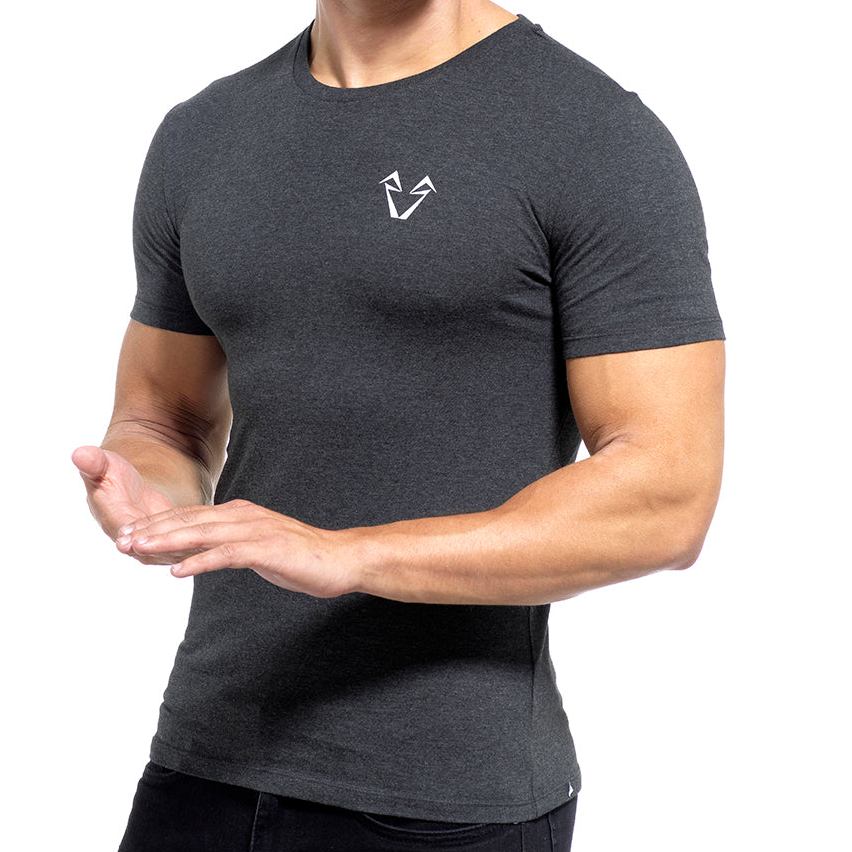 How to find the right clothing fit?
Finding the right fit can be a challenge, we all come in different shapes and sizes and finding clothing that fits your body just right isn't always easy.
Clothing is often made in standardised fits with regular fit, and slim fit being two of the most well-known.
But there are also other fits such as relaxed fit and muscle fit, relaxed fit, and more.
Finding the right fit for you is essential for looking your best.
Below we have highlighted a range of clothing fits..
What is a regular fit?
A regular fit is a traditional cut that fits looser around the body. These are ideal for most body types but won't appear well fitted.
For regular fit tops the shoulders, chest and arms are looser.
Regular fit pants are looser around the thigh and throughout the legs.
What is a relaxed fit?
A relaxed fit is looser than a regular fit and are often quite baggy. This style can be very comfortable to wear if made with high quality materials as they provide extra freedom of movement.
Relaxed fit tops will fit all body types, but in most cases they aren't physique complementing, and if you have a physique worth showing off then you don't want your smart clothing to be in a relaxed fit.
What is a slim fit?
A slim fit is made for people with slim, slender and skinny body types, and it is designed to fit the body quite closely.
Slim fit tops usually have narrow shoulders, with slightly higher armholes. They are shaped at the waist to fit closer to the body.
Slim fit pants are usually narrow through the thigh, and are close fitting to show the shape of the leg.
What is an athletic fit?
Athletic fit clothing is designed to be fitted to the body, they are usually made with some stretch in the material. 
Not dissimilar to muscle fit clothing, but while muscle fit is designed to accommodate extra muscle, and bigger upper bodies, athletic fit clothing is often too tight for people with a muscular physique.
What is tailored fit clothing?
Tailored fit clothing is typically mass-produced and can be found from many well-known brands. Unless you go to a tailor and have the garment custom made to your specifications.
The fitting is typically reasonably close-fitting while providing some extra room for movement. A tailored fit is most common for shirts, formal pants and suits, and isn't often a common fitting for other types of clothing.
A tailored fit sits typically sits between a slim fit and a regular fit. 
What is muscle fit clothing?
Muscle fit is a fitting of clothing, it is designed to be close-fitting to the body, to highlight your physique.
For someone who trains and works out to build a good physique with some muscle, you more than likely want to wear well-fitting clothing. 
This is the purpose of muscle fit clothing to complement your muscular physique.
Muscle fit clothing is designed to be fitted to the body, this is done by the cut and material which often is made with some stretch. 
A muscle fit top should be form-fitting and allow a bit extra room for the upper body to accommodate a more muscular or bigger upper body. 
Muscle fit pants should also be form-fitting to the legs and provide more room for the thigh, and quads.
Finding the right fit can be a challenge, we all come in different shapes and sizes, and finding clothing that fits your body just right isn't always easy.
What fit should you wear?
It can be a challenge for men with muscle to find clothing that actually fits their body type and looks good. Some garments are too baggy, some are very tight and uncomfortable.
The variety of sizing options can also make it difficult, from slim fit, to regular fits, athletic fits, relaxed fits, muscle fits, athletic fits, and tailored fits.
Finding your right fit all on your body type and aim, if you have a slim, slender or skinny frame then a slim fit would likely be a good fit for you. If you have this body type and want a looser fit then a regular fit would suffice.
If you have a regular body type then you might be able to pull off a tailored fit or slim fit for a close-fitting look, or a regular fit for a more loose fit.
For a more fitted look and if you have a muscular or big frame then a muscle fit might be what you're looking for. 
If you're still unsure, you can try on clothing in a shop to find your ideal fit, or review the sizing guide on a website. 
How to find the right size clothing?
This can be difficult for anyone, with many brands having inconsistencies across sizes.
To find your ideal size, you can use size guides on websites, and measure yourself.
If there's no size guide, go with the regular size you fit, or the average fitting across your wardrobe is a good bet.
Or if you're in the shop, try it on and make sure it looks and feels right.
Shopping across multiple brands you will find mixed sizing, so find brands where the clothing is consistent with their sizings and fittings.
Wolf Muscle Clothing
At Wolf Muscle we specialise in designing the best fitting and highest quality muscle fit clothing available.
We purposely craft clothing to complement your physique and show off your muscles.
Comfort is also important when creating our clothing, it is essential that our clothing not only looks good and fits perfectly, it is also imperative that the clothing feels amazing to wear.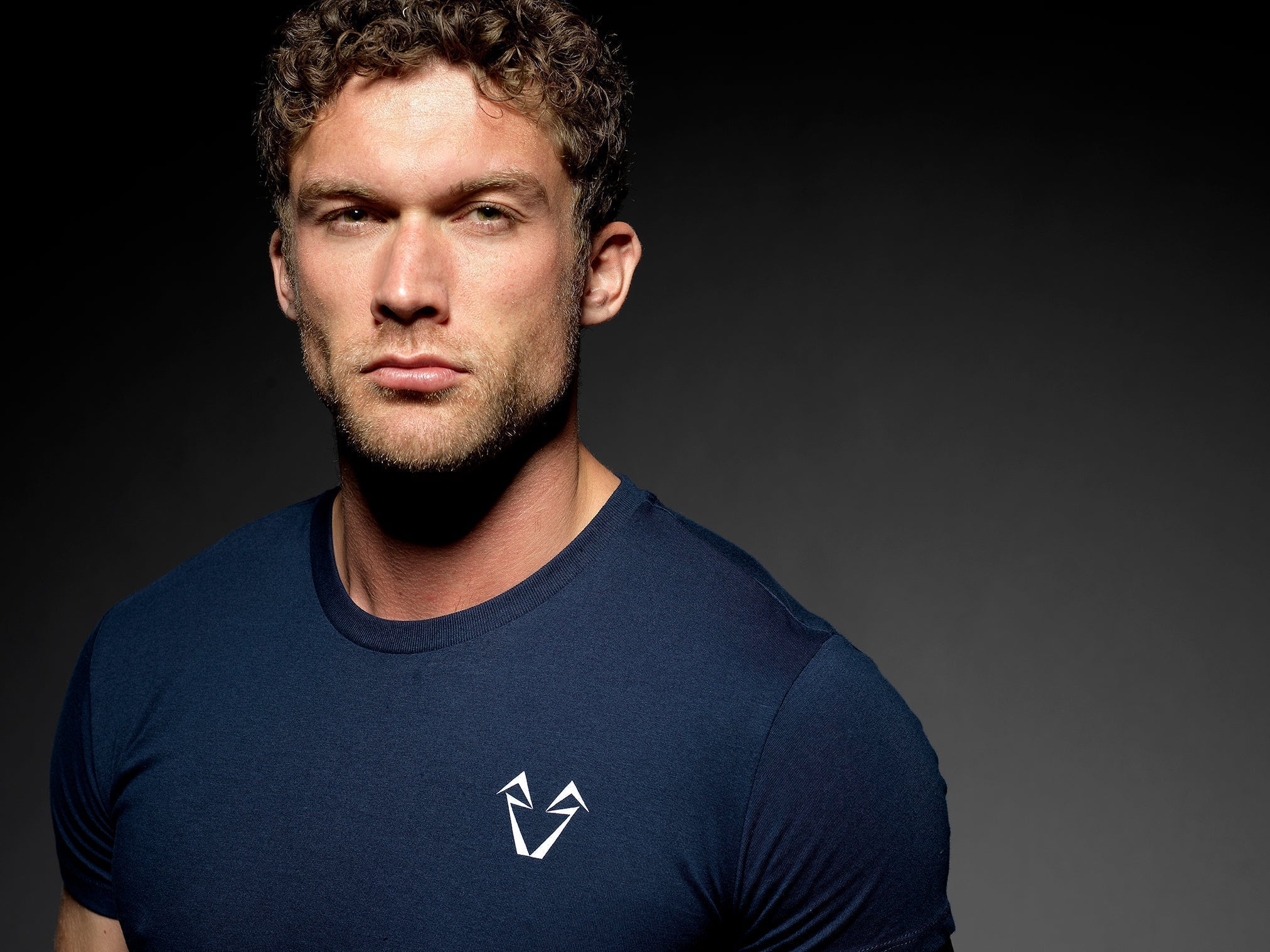 At Wolf Muscle we produce the best muscle fit T Shirts that are specifically designed to complement your muscular physique.  We design our T Shirts to accommodate for a muscular frame and highligh...
Read more